We have full repair facilities from basic set-ups to complete overhauls of most instruments.
We do all sorts of fretted instrument repairs. Repair estimates are free.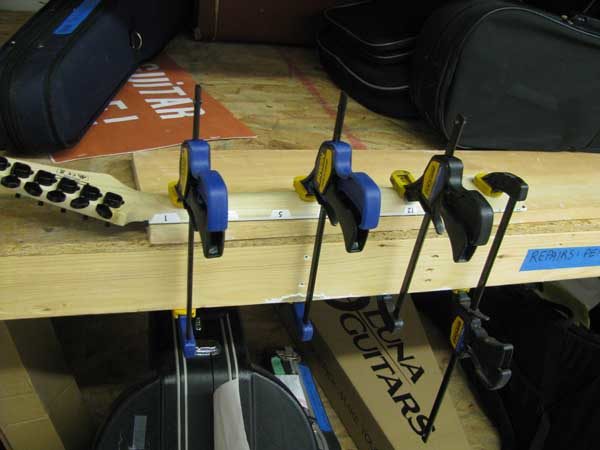 We do orchestra instrument repairs, from simple clean-ups and change your strings, to fitting pegs, making bridges, repairing cracks, etc. As always, repair estimates are free. But, please, I cannot give an accurate estimate over the phone!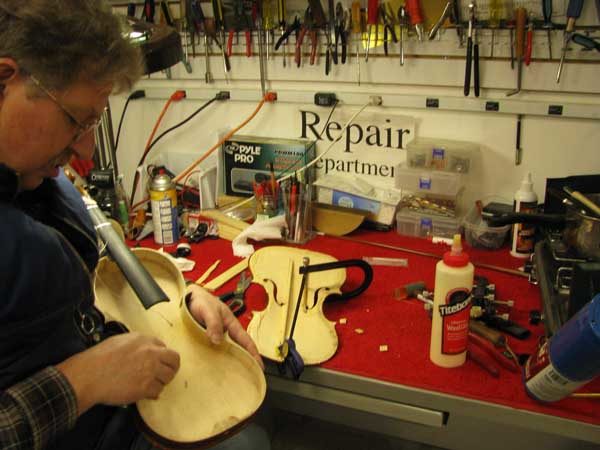 This is how we treat "sharp" frets! Remember, wooden instruments like to maintain humidity OVER 40% year round.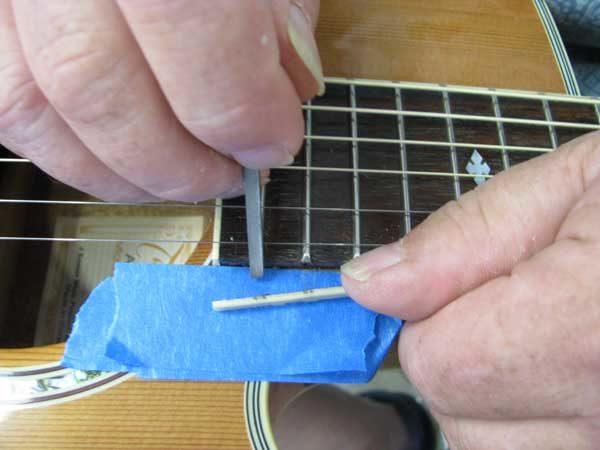 A "Grind and Polish". We even out all the frets to get rid of "buzzing", and get lower action.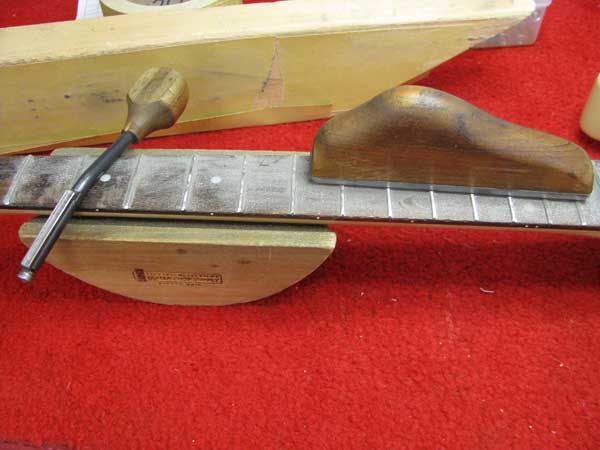 We repair all woodwinds  and brasswinds as well. Sometimes, we recommend alternatives to repair, as in the case of this sax. We figured, there was no way this one wouldn't play "FLAT"!